Outdoor sports Annecy
We also offer a wide range of outdoor sports in the Annecy basin: from Mongolfère to Rafting, E-foil or Via Ferrata. Sport Aventure Annecy is the ideal spot for your outdoor activities. We will give you the best welcome, summer and winter. Fill up with Sport Aventure Annecy!
Between lake and mountains, come and discover our playground renowned for outdoor activities. You will be delighted by the wonders of our region, seduced by our range of products and won over by our state-qualified professionals!
Discover all our activities on video !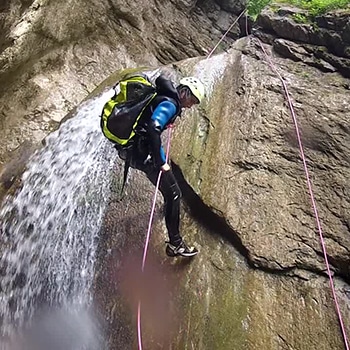 You will be immersed in nature and with the help of our state-qualified professionals you will have to follow, while overcoming the obstacles of the course, the path shaped by the water.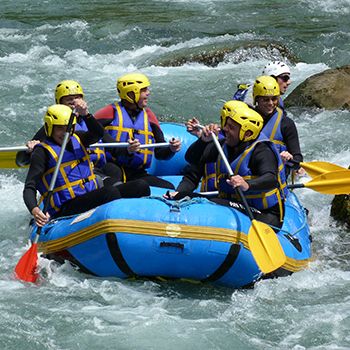 Rafting is a sport that consists of navigating sections of river with rapids aboard an inflatable raft (or raft) paddled by several crew members.
The e-foil consists of an autonomous wake board ride. Specially designed by us, this little gem of technology will make you see the lake in a whole new way.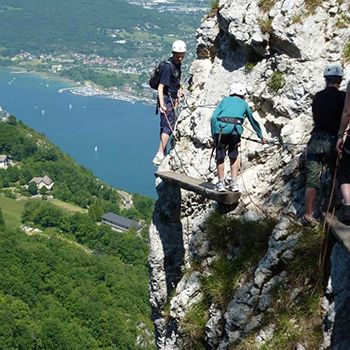 In the heart of a rock face, you will evolve on cables, ladders, monkey bridges with maximum safety. Between hiking and climbing, the via ferrata Annecy allows you to enjoy the sumptuous views from the heights of our mountains.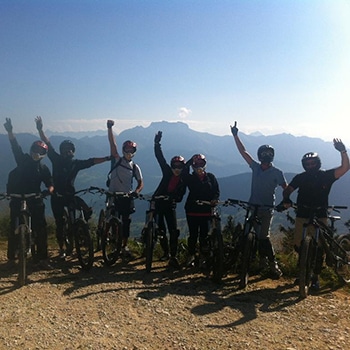 Discover in an original and sometimes acrobatic way the picturesque sites around Annecy by mountain bike: rolling tracks, trial courses, forest… Mountain biking in Annecy is one of those major spots in the Northern Alps that you must absolutely discover.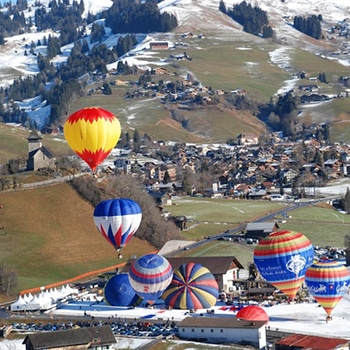 Treat yourself to an extraordinary trip in a hot-air balloon over Lake Annecy or the Aravis massif. An incredible hour of flight where you will discover the highest peaks of the Massif Alpin, as well as the Aravis chain, Les Bauges.
Do you have any questions about outdoor sports in Annecy?