THE TEAM
Your "teachers" during your paragliding courses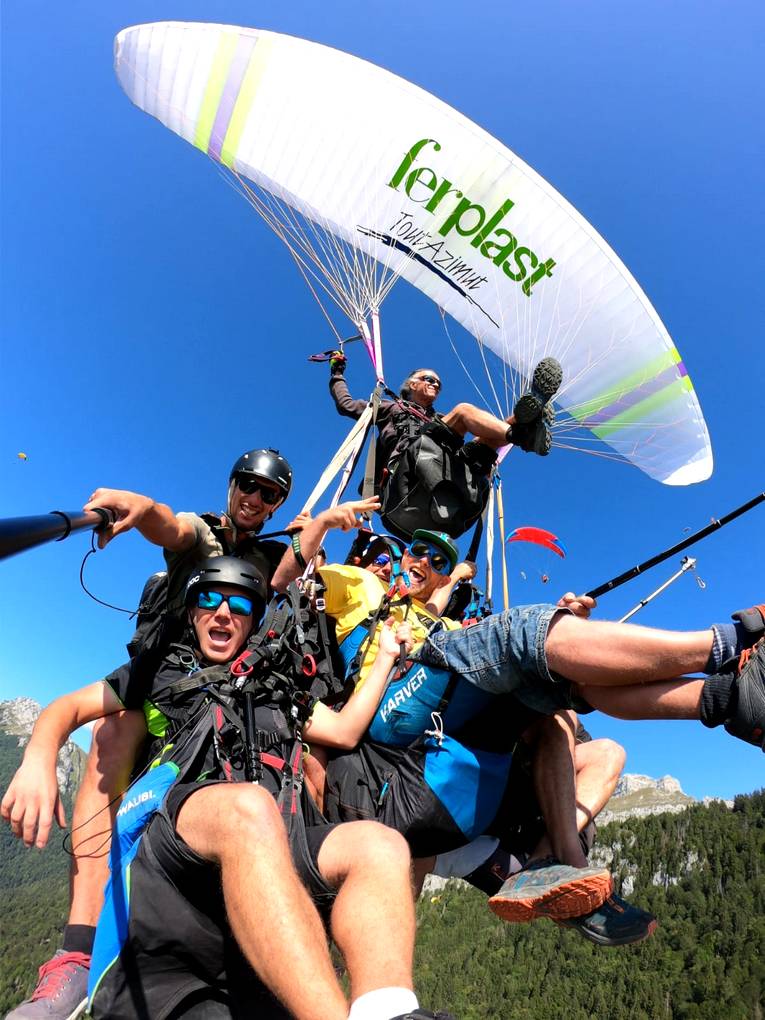 A TEAM CRAZY ABOUT WINGS!
Parapente Annecy is a team of state-qualified professional instructors who will accompany you during your paragliding courses. Their objective? To share with you their passion for paragliding and make you discover the joys of flying over an exceptional site: Lake Annecy.
Simple, dynamic, passionate and excellent pilots, they will help you realize your dream of flying!!!!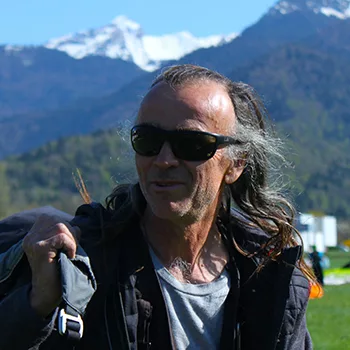 One of the pioneers of paragliding in Annecy. He is also a hot-air balloon pilot. He holds a surprising record in the baptism of the roof of Europe. But hush, you'll ask him…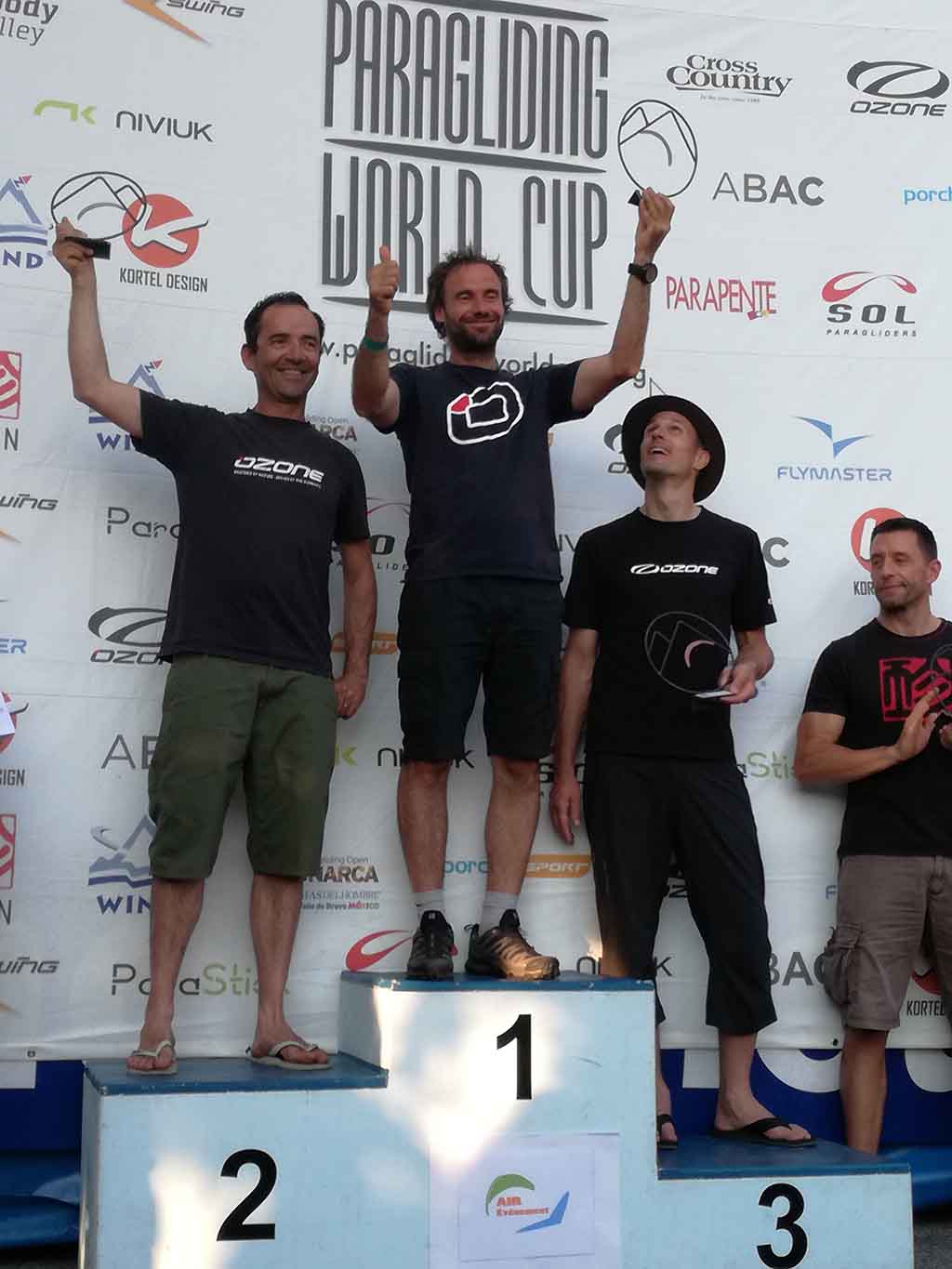 He's the team champion (on the left in the photo). Discreet and humble, he is also fearsome with a wing over his head and an unfailing kindness.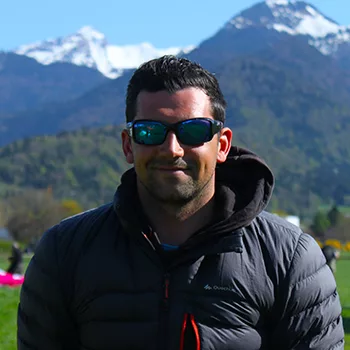 He learned to fly on another lake: Aiguebelette, but he adapted well. He's the king of photography, selfie in the air and social networking. With him, you are sure to make the buzz!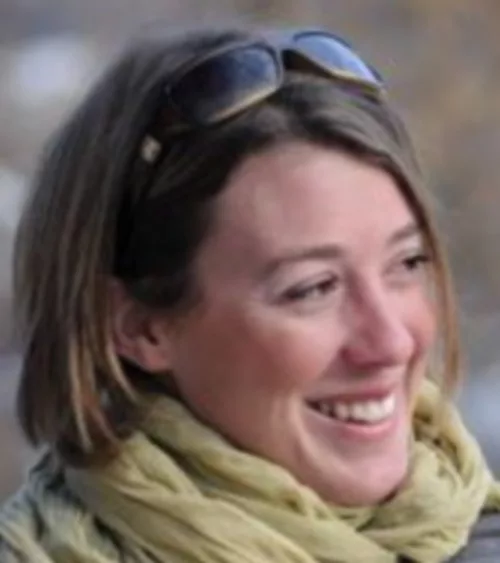 Super acrobatic pilot, he was one of the very good Frenchmen. So, if you feel like it, ask him to press the control a little bit just to see! Beware, he can also make very quiet flights, what he likes above all is to make you appreciate this magical activity!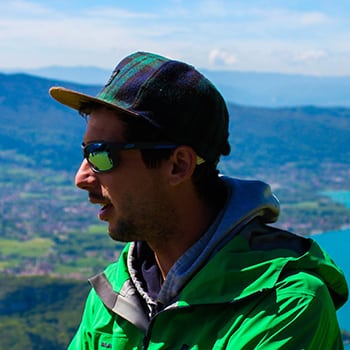 Still looking for a trip and a paragliding project? Is that your pilot today?  Take advantage of it, he'll be leaving soon for new adventures. In the meantime, have fun with him, he's a great distance and acrobatics pilot!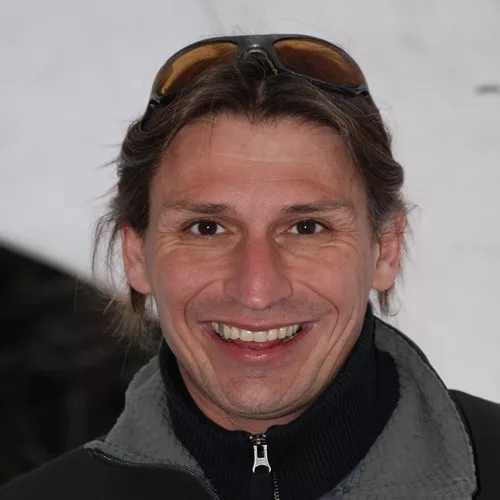 He has been flying on this site since 1994, and he still hasn't got tired of this fantastic landscape. He is one of the founders of this paragliding team in Annecy. You can fly with him without any hesitation: his love for Annecy and paragliding is contagious!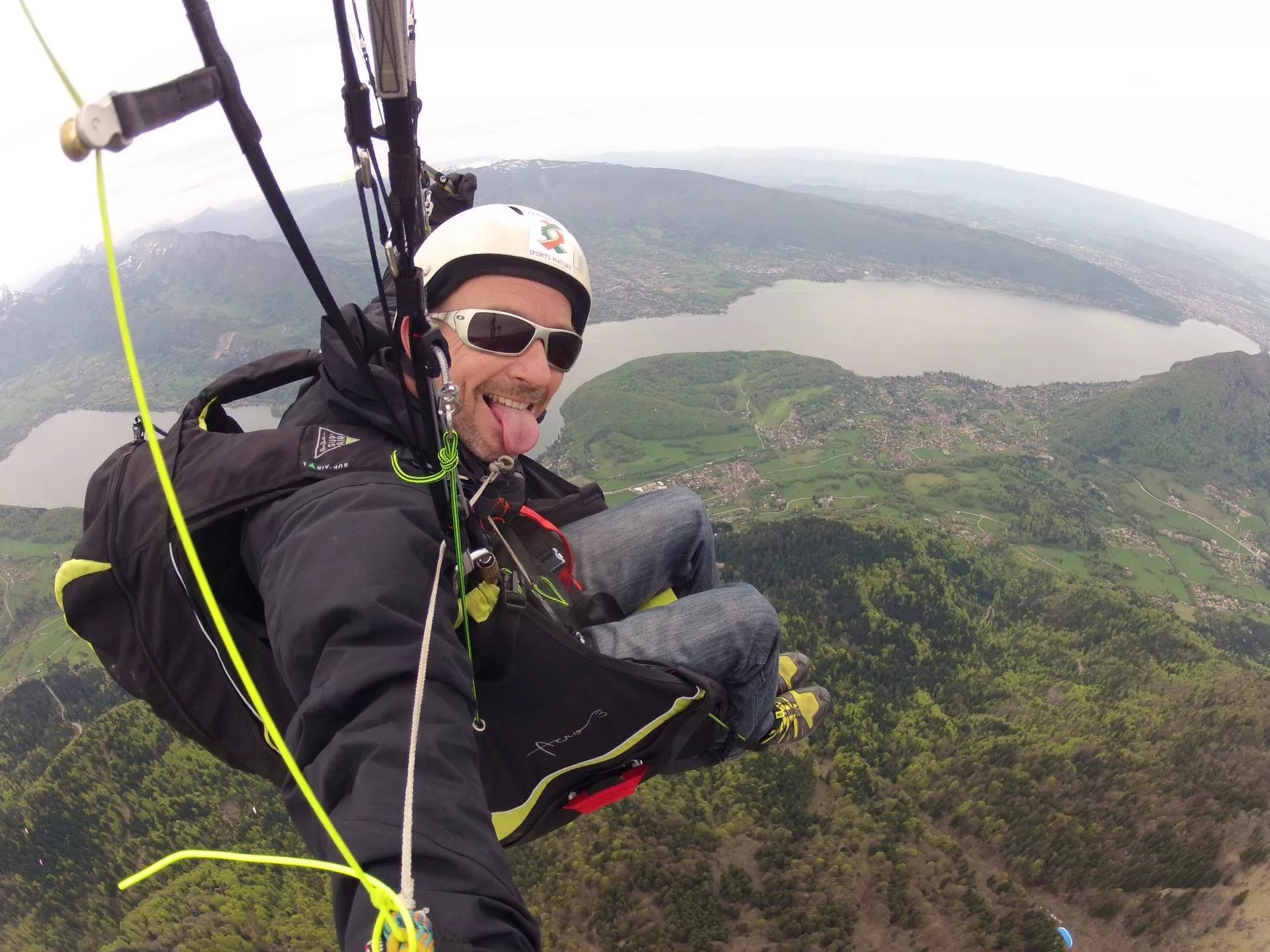 In his favourite hammock: the view is not bad! And he will be pleased to share it with you during your paragliding courses.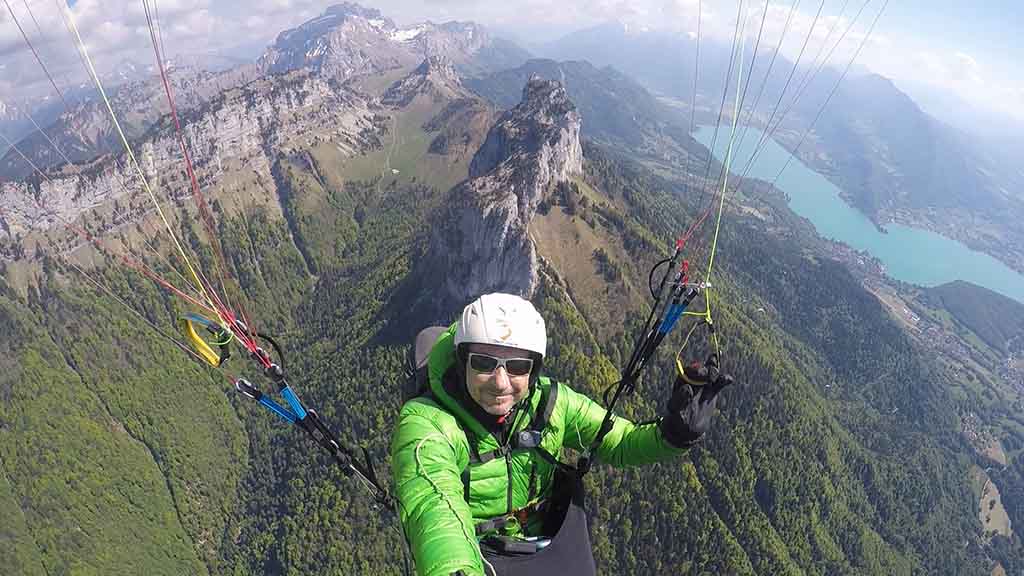 He is a top cross-country pilot, with several flights of more than 200 km to his credit. He's more cautious of the team, and you can see him in his down jacket in the middle of summer! Unless it's because he climbs higher than the others…
For more informations on your flights or our team